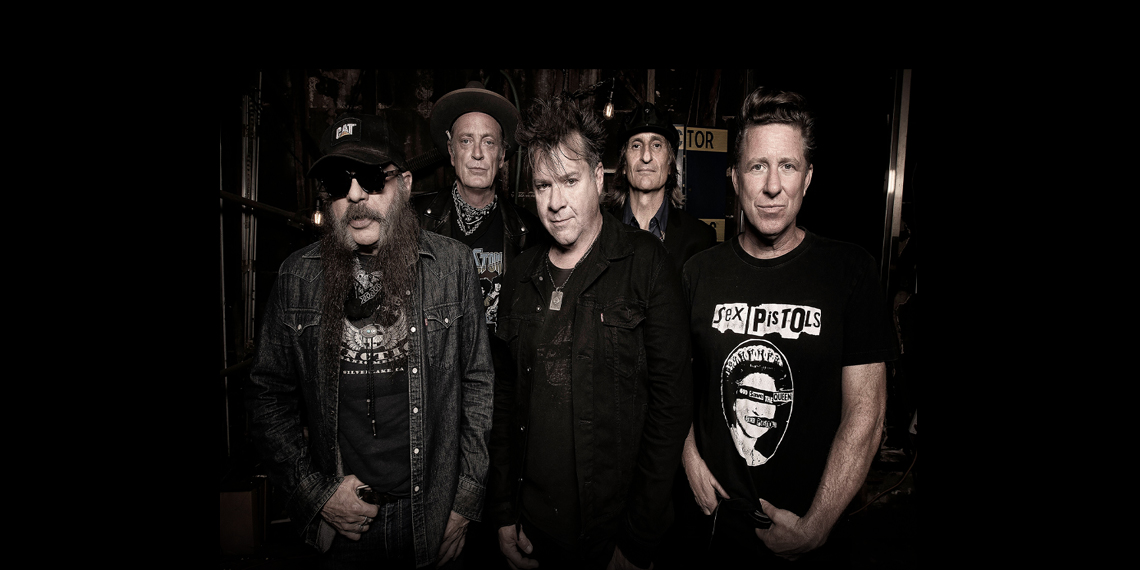 GO
A gritty, streetwise rock band with a bluesy undercurrent, Junkyard's music is steeped in Hard & Southern Rock, but their roots are in punk, and most, if not all members got their start in punk & hardcore acts of the '80s.
Junkyard shared their passion for unpretentious riffage drawn from the influences of '70s hard rock with a swagger that made their good times seem more than just a little dangerous. At the same time, their blues influences were closer to the surface, and if the music was a far cry from punk, the raw edges of their early influences were there in case you were looking for them.
Their self-titled 1989 debut clearly reflected their label's desire to market the next big rock sensation, while 1991's "Sixes, Sevens & Nines" had a leaner, more cohesive sound that better represented the bands ambitions. Their 2017 comeback album, "High Water", the 2020 "Rome is Burning" and the 2021 "Lifer B/W Last of a Dying Breed," all are in the same stylistic territory as their original studio albums, but with a greater speed and snarkier attitude that boosted their punk rock influences in the mix.
Junkyard formed in Los Angeles, California in 1987. They formed with a bunch of like-minded acts who were tired of the L.A. hair metal scene and the pay-to-play gigs that had come to dominate many Hollywood venues. Playing smaller, more artist-friendly clubs like Raji's, White Trash a Go-Go, and Club Lingerie, Junkyard opted for a rougher sound and more dangerous image, suggesting a handful of bikers who somehow learned to play instruments. The original lineup included singer David Roach, drummer Patrick Muzingo, guitarist's Chris Gates & Brian Baker and bassist Clay Anthony.
With a solid lineup in place, Junkyard rolled into the studio with producer Tom Werman and knocked out their self-titled debut album, which Geffen issued in 1989. The band promoted the album with plenty of touring, and the tracks "Simple Man" and "Hollywood" were spun off as singles. The album's sales were modest (it only rose to 105 on the Top 200 albums chart), and a follow-up didn't arrive until 1991. Sixes, Sevens & Nines was issued by Geffen in May 1991, and was produced by Ed Stasium, with guest vocals from Steve Earle. During this period the rigors of frequent touring were taking a toll; not long before the album was set to drop, bassist Clay Anthony quit as he struggled with his demons, while Todd Muscat took over on bass.
After several months of touring, the group began work on their third album (material from the sessions would appear on bootlegs issued in 1998, 2019 Acetate Records gave it a proper release under the title "Old Habits Die Hard"). However, with the sudden success of Grunge bands changing priorities at Geffen, Junkyard were given their pink slips, and the group went on hiatus. From 1998 – 2003 the band did some spot touring overseas. In 2003 a six-song EP devoted to new recordings of old material as well as some fresh songs called "Tried and True" was released. In 2008 the group delivered another archival release, "Put It on Ten and Pull the Knobs Off!", which packaged the early demos that won Junkyard their contract with Geffen.
The band offered fans a taste of new music in 2015 with the release of a single, "Faded" b/w "The River" with the aforementioned "High Water" coming out in 2017 (the bands first studio LP since "Sixes, Sevens & Nines" as well as the addition of Jimmy James on guitar) and late last year's "Lifer B/W Last of a Dying Breed."'
"I don't think we dated ourselves too badly in the beginning so a lot of our songs still have some relevance," says Roach. "Also, we were in hibernation a while, we weren't playing while a lot of our contemporaries were. It's not so much longevity as it was people who missed us 30+ years ago finally have a chance to see us." Mosher, who was a fan of the group before joining JUNKYARD in 2000, sees all angles of the JUNKYARD saga…"Although it's been 22 years since I joined and Jimmy came in the band back in 2016, I'm still 'the new guy,' so with 'High Water', 'Lifer', etc., I wanted to give the fans something I would've wanted as a JUNKYARD fan — a proper third album," said Mosher. "It was important to all of us that the record be a statement of intent that could connect with fans from back in the day as well as hopefully find new ones for whom this might be their first 'YARD record. It's a tall order, but we're up for it."
JUNKYARD IS:
David Roach – Vocals
Tim Mosher – Guitar
Todd Muscat – Bass
Patrick Muzingo – Drums
Jimmy James – Guitar
BOOKING:
http://www.atomicmusicgroup.com/junkyard
GO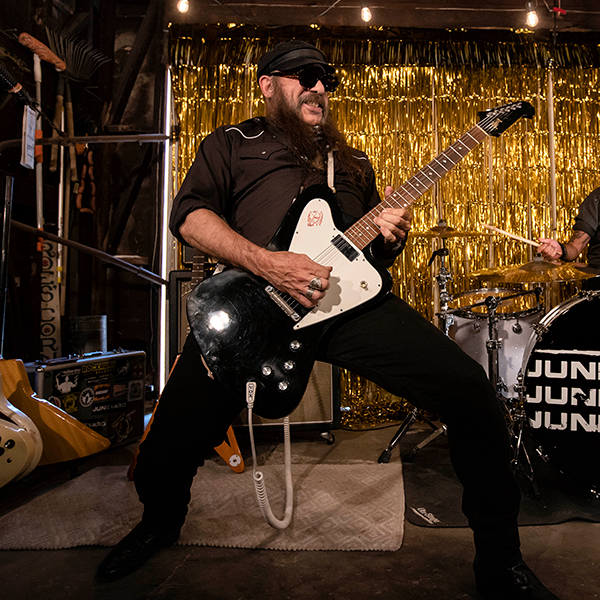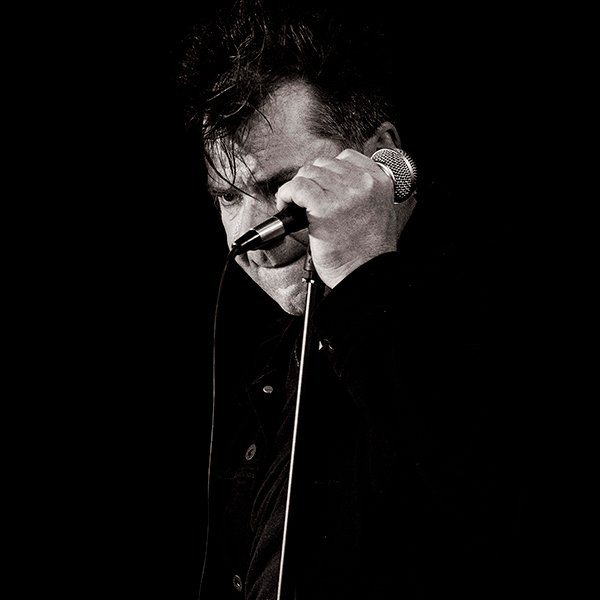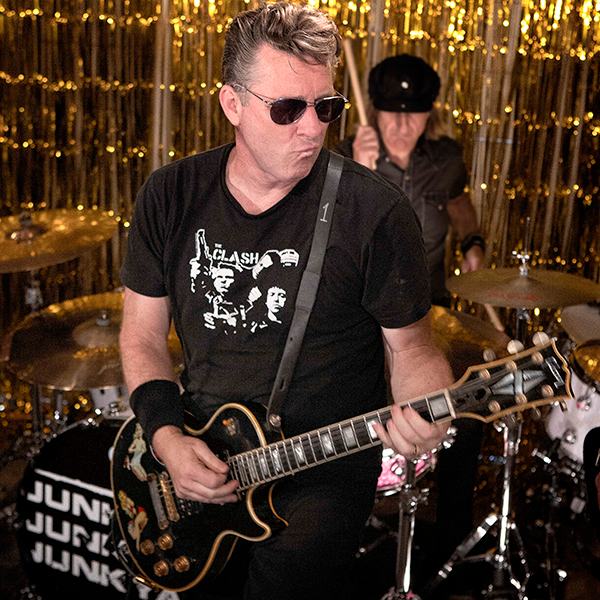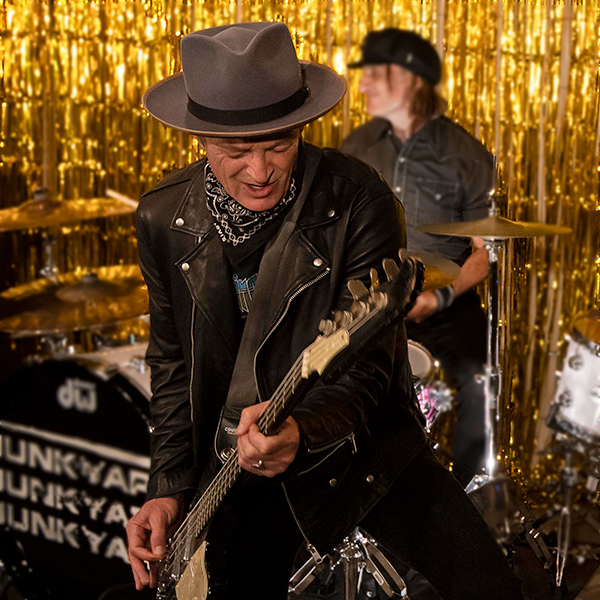 GO

PO Box 3352
Santa Monica, CA 90408
(213) 293-5294

General Info: info@junkyardblooze.com

Merch Orders: sales@junkyardblooze.com
LABEL
Acetate Records
On the web at: acetate.com
P.O. Box 412605
Los Angeles, CA 90041
info@acetate.com